If you're looking to take your retail business to the next level, then Vend is the solution you've been searching for. Offering a seamless and efficient way to manage your store, Vend is a powerful retail platform that can transform the way you do business. With a range of features designed to streamline processes, boost sales, and enhance customer experiences, Vend is the key to unlocking your store's full potential. Discover how Vend can revolutionize your retail business by watching our demo today.
Why choose Vend for your retail business?
Are you looking for a reliable and user-friendly POS system for your retail business? Look no further than Vend! Vend is a top-notch retail management software that offers a wide range of features and functionalities to help you streamline your operations and boost your sales. From flexible and easy-to-use POS system to integrated ecommerce platforms, Vend has got you covered. In this article, we will explore the many reasons why Vend should be your go-to choice for your retail business.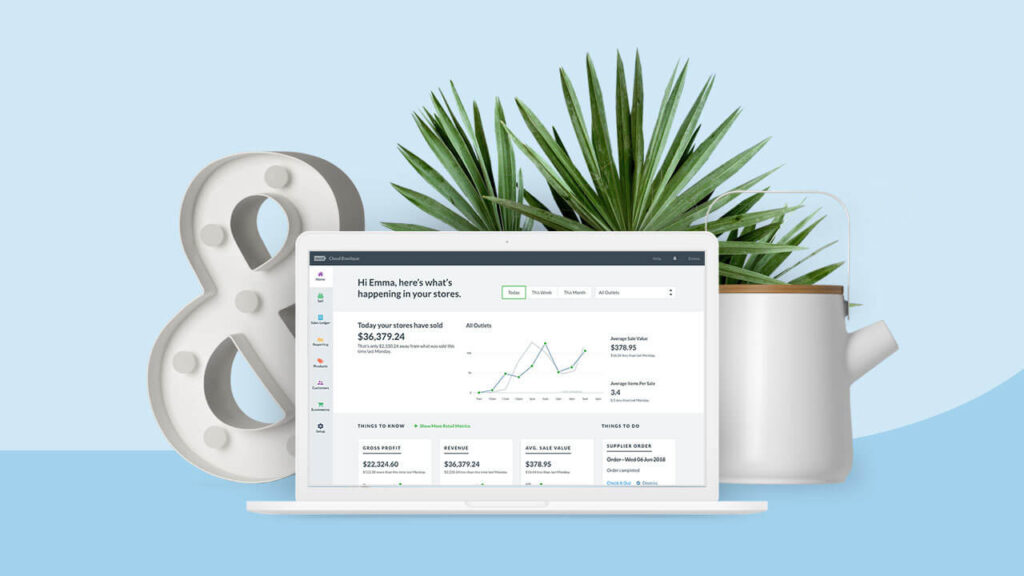 Flexible and easy-to-use POS system
Vend's intuitive user interface makes it a breeze to navigate and operate. Even if you're new to retail management software, you'll find Vend easy to understand and use. The fast and reliable checkout process ensures that your customers won't have to wait in long queues, improving their overall shopping experience. Additionally, Vend allows you to customize your product catalog, making it easy to organize and categorize your inventory. With barcode and QR code scanning capability, you can quickly and accurately process sales transactions. Furthermore, Vend supports multiple payment methods, ensuring flexibility for both you and your customers.
Streamlined inventory management
Managing your inventory effectively is crucial to the success of your retail business, and Vend offers a range of features to help you with that. With real-time inventory tracking, you can always stay updated on your stock levels, helping you avoid stockouts and overstocks. Vend's automated stock replenishment feature takes the guesswork out of inventory management by automatically generating purchase orders when stock levels are low. You can also create customizable labels and tags to easily identify and track your products. If you have multiple store locations, Vend's multi-location support allows you to manage all your inventory from one centralized platform. And with advanced inventory reporting, you can gain valuable insights into your inventory performance and make data-driven decisions.

Efficient customer management tools
Building and maintaining strong relationships with your customers is essential for any retail business, and Vend provides you with the tools you need to do just that. Vend's customer profiles feature allows you to store customer information and purchase history, helping you personalize their shopping experiences. You can also implement a loyalty and rewards program to incentivize repeat purchases and foster customer loyalty. Vend integrates seamlessly with popular email marketing platforms, making it easy to send targeted marketing campaigns and promotions. With customizable customer segments, you can easily identify and target specific customer groups based on their preferences and behaviors.
Seamless omnichannel capabilities
In today's retail landscape, having a seamless omnichannel experience is crucial to meeting customer expectations, and Vend allows you to do just that. With Vend, you can unify your inventory across both online and offline channels, ensuring that your customers have accurate stock availability information regardless of where they shop. You can offer click-and-collect and ship-from-store options, allowing customers to choose their preferred delivery methods. Vend also integrates with popular ecommerce platforms, making it easy to manage your online store alongside your brick-and-mortar locations. For pop-up shops and events, Vend's mobile POS feature enables you to process sales on the go. And with customer data synchronization, you can ensure that your customer information remains consistent across all channels.
Comprehensive reporting and analytics
Having access to real-time sales reports and analytics is essential for making informed business decisions, and Vend provides you with comprehensive reporting capabilities. With real-time sales reports, you can monitor your store performance and adjust your strategies accordingly. Vend also offers inventory forecasting and analytics, helping you optimize your inventory levels and reduce costs. Tracking employee performance is made easy with Vend's employee performance tracking feature, allowing you to identify top performers and areas for improvement. Vend also provides customer insights and trends, enabling you to better understand your customers and tailor your offerings to their needs. With customizable dashboards, you can create reports that are tailored to your specific business needs.
Integrations with popular ecommerce platforms
If you have an online presence, Vend integrates seamlessly with popular ecommerce platforms, allowing you to manage your online store alongside your brick-and-mortar locations. Vend provides seamless integration with Shopify, giving you the ability to sync your inventory, sales, and customer data across platforms. WooCommerce compatibility is also available, allowing you to effortlessly manage your WordPress ecommerce store. Vend's integration with BigCommerce enables you to streamline your online operations and provide a consistent customer experience. If you're using Magento, Vend offers a connector that allows you to sync your inventory and sales data in real-time. Vend also provides integrations with Amazon and eBay, giving you more options to expand your online selling opportunities.
Secure and reliable payment processing
Ensuring the security and reliability of payment processing is crucial in today's digital world, and Vend takes this seriously. Vend supports EMV chip and contactless payments, allowing your customers to pay securely using their preferred method. With secure card data encryption, you can rest assured that your customers' payment information is protected. Vend integrates with a range of payment gateways, making it easy to accept payments both in-store and online. Whether it's mobile payments, online payments, or split and partial payments, Vend has got you covered.
Excellent customer support
When it comes to choosing a retail management software, having access to reliable customer support is essential. Vend provides 24/7 customer support, ensuring that any issues or questions you have are promptly addressed. With a dedicated account manager, you'll have a single point of contact who understands your business and can provide personalized assistance. Vend also offers a comprehensive knowledge base, online community forum, and training resources and tutorials to help you maximize your use of the software. With Vend, you can feel confident that you'll receive the support you need to run your retail business smoothly.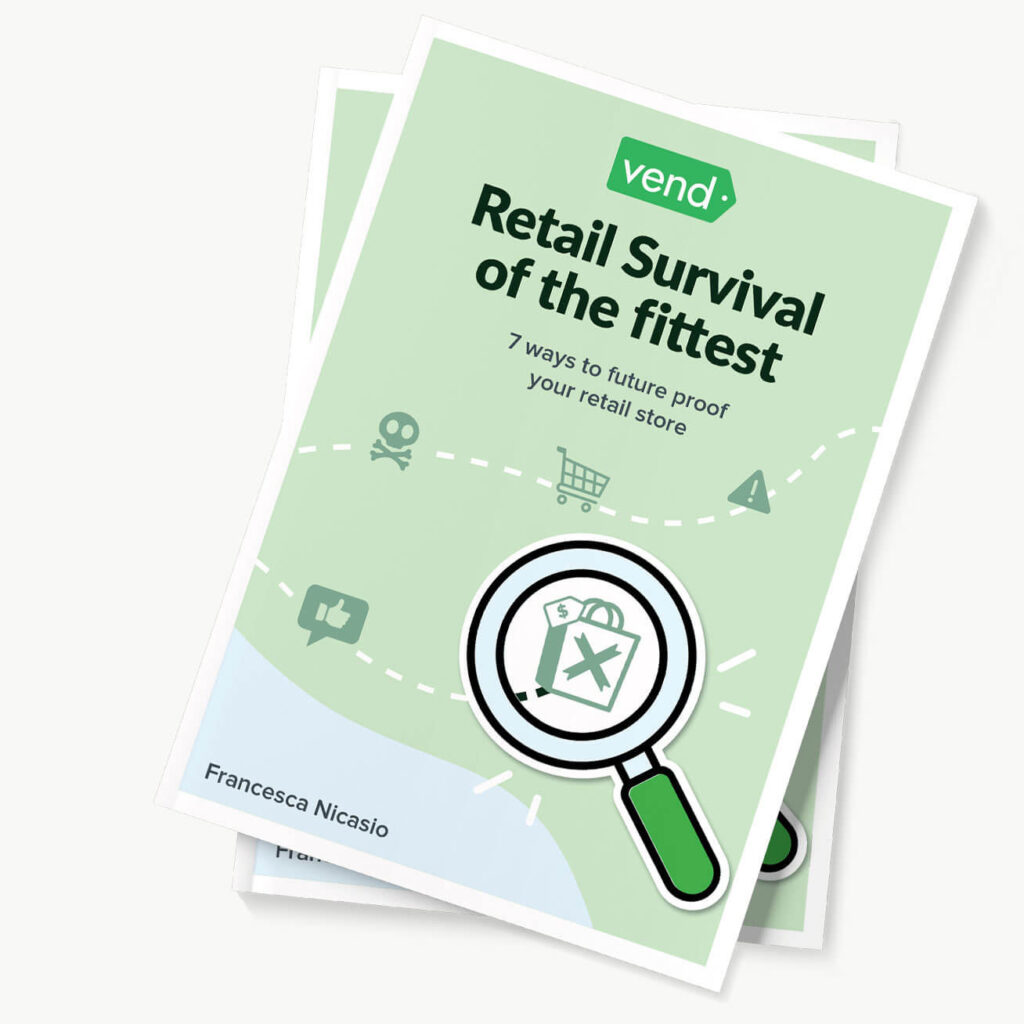 Scalability and customization options
As your business grows, you need a retail management software that can grow with you. Vend offers scalability and customization options to meet your evolving business needs. Whether you have one store or multiple locations, Vend can accommodate your requirements. You can easily add new stores, registers, and users as needed, allowing you to expand your operations without any hassle. Vend's customizable features also give you the flexibility to tailor the software to your specific business requirements, ensuring that it fits seamlessly into your operations.
Affordable pricing plans
Affordability is an important consideration for any business, and Vend offers flexible pricing plans to suit your budget. With a clear and transparent pricing structure, you'll know exactly what you're paying for and won't encounter any hidden fees. Vend offers flexible pricing tiers, allowing you to choose the plan that best suits your business needs. And the best part is, there are no long-term contracts required. Additionally, Vend offers a free trial period, giving you the opportunity to test the software and see if it's the right fit for your business. With Vend, you can be confident that you're getting value for your money.
In conclusion, Vend is a comprehensive and user-friendly retail management software that can transform your retail business. With its flexible and easy-to-use POS system, streamlined inventory management, efficient customer management tools, seamless omnichannel capabilities, comprehensive reporting and analytics, integrations with popular ecommerce platforms, secure and reliable payment processing, excellent customer support, scalability and customization options, and affordable pricing plans, Vend offers everything you need to optimize your operations and drive growth. So why wait? Choose Vend for your retail business today and see the difference it can make!